reaching people, changing lives,
one soul at a time
Jesse's Book
Your Everything Is His Anything
Can you really have everything that God has put on your heart? Can you "ask anything" in Jesus' name? Jesus says you can. If you have a vision you want to see come to pass, a dream you've always wanted to fulfill, or some "thing" in life that your heart truly desires, this book will inspire you to believe in yourself and have greater faith in God. Expand your view of what prayer and faith can do. Your EVERYTHING Is His ANYTHING!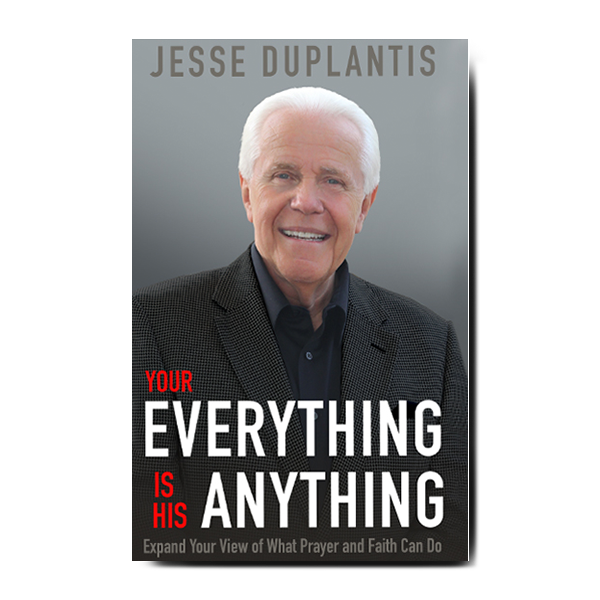 PARTNER WITH US
As We Reach People And Change Lives
One Soul At A Time
Jesse Duplantis Ministries has one mission: to share God's message of salvation through Jesus Christ with the world. We want everyone to have an opportunity to know the real Jesus. Approachable, personable, compassionate, and full of joy, that's the real Jesus that Jesse knows and loves. And it's his mission in life to make sure everyone on every continent has an opportunity to know Jesus, too. JDM is continuing to make a difference, from the first sermon Jesse preached in 1976 through today. Pray about becoming part of the Vision!
DO YOU NEED PRAYER?
Prayer changes everything—spiritually, physically, financially, and in every other way— and our prayer warriors are ready to join their faith with yours. At JDM you will never be a day without prayer.